Stomp-Head APOGEE
Vincze László ( Front Band ) Taurus VANDALL 1000
I have been playing fusion jazz music for forty years. During this time, I used many amps or just tried them out. I feel like I don't have to look any further because I have found one that caters to all my needs. Warm tube sound or modern transistor or a mixture of all. Fantastic warm tone and excellent EQ.
It was very beautifully designed and this is important. No matter what style you play, whether rock, blues pop or jazz. EQ can do anything.
The 1000 W is well suited for a large stage, too!
I am very pleased that after many decades I have been able to find an amplifier that is lightweight, versatile and of excellent sound quality, but also loud.
I can only recommend it to everyone!
Vandall 1000 Bass Amplifier (Tube & Solid State)
Servo
I've just bought your Servo-pedal and I absolutely love it. It's hard to explain to my friends what the pedal actually does. A type of compression, but there's just that little extra that's so hard to explain. Everyone agreed that it's amazing. I've trues it on el-guitar, ac-guitar and bass. Works wonders on every single one. Amazing work people at Taurus. I'll be keeping an eye on your products from now on.
And you should probably now that I saw the Servo via an ad on Facebook the first time
SERVO - Analog Guitar Enhancer
Genial
Le da un cuerpo al sonido de la guitarra que hace que el sustain, aún en los trastes altos, sea largo. Chapeau!!!
SERVO - Analog Guitar Enhancer
Great clean sound
This is the sound i'm looking for. All controls at 12 o'clock and it sounds great. Now you can change the sound easily by the toggle-switches or more subtile by the eq-controls. But do what you want, the sound will be great. Thank you, Taurus.
T-Di - Bass Preamp & Di-Box
First stage multipurpose
One knob operation, quick set with any guitar/instrument, it helps with dynamics and it is very musical, especially if like me, you are playing at low output volume. Sits on my board and is always on, even in front of fuzz. I regret only that the boost isn't on footswitch for live use.
SERVO - Analog Guitar Enhancer
Perfect control over the sound
---
The ZEBU is a fusion of Delay and Reverb stereo digital effects powered by high quality 24bit Digital Signal Processor.
---
The ZEBU design allows the use of both effects simultaneously and mix them with the original sound of your instrument.
Zebu's output allows MONO or STEREO configuration settings.
---
allows using either centre-positive or negative polarity on power supply

protection against signal loss. If disconnected or the voltage is lower then 6V the effect is automatically switched to the "bypass" mode

in OFF mode your instrument's original signal goes through, bypasses all electronic components
time range (50-1000ms) 60bpm - 1200bpm

mix between REVERB and DELAY

controls the number of repeats (feedback) in the DELAY effect (0-90%)

determines the overall signal level of DELAY and REVERB effect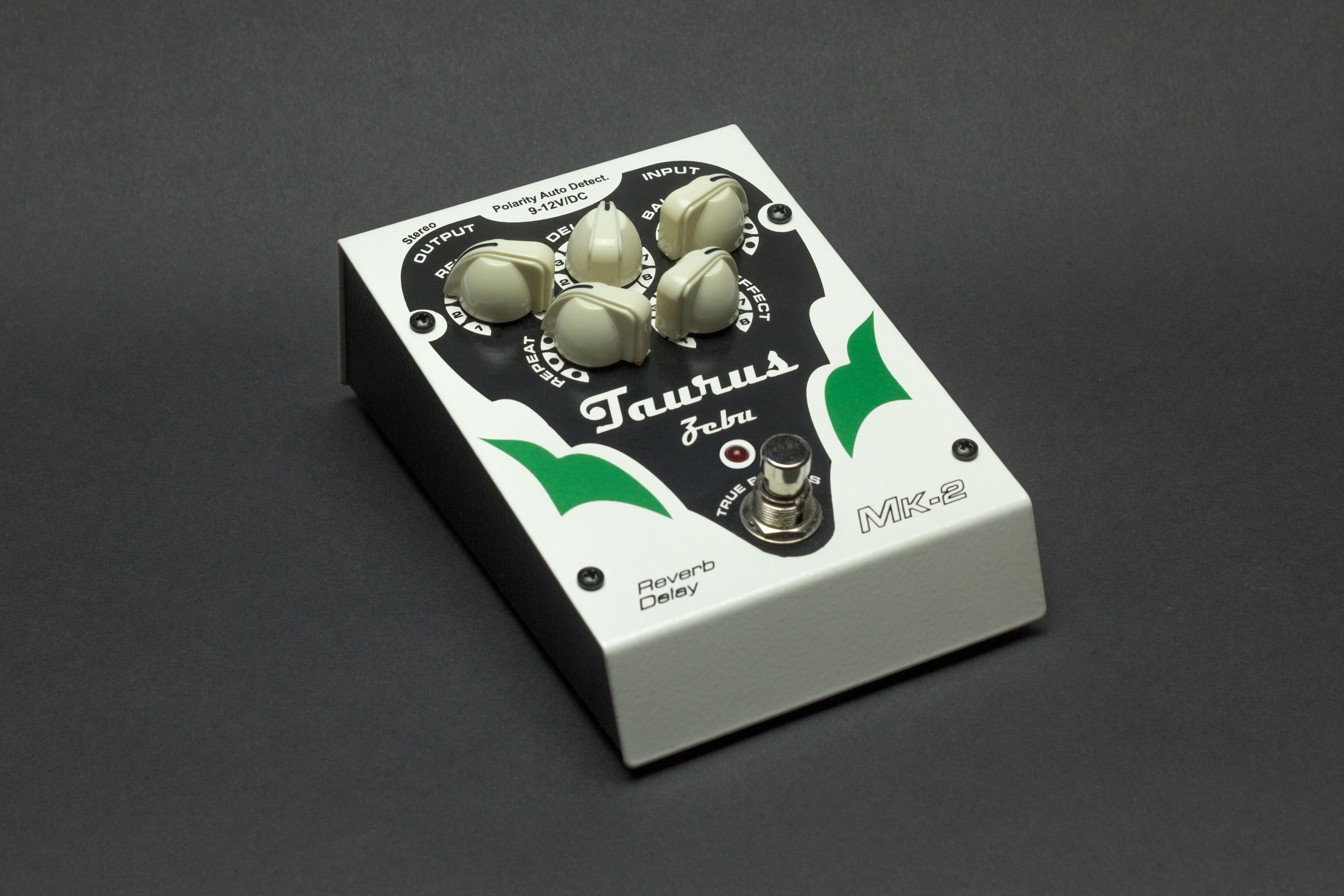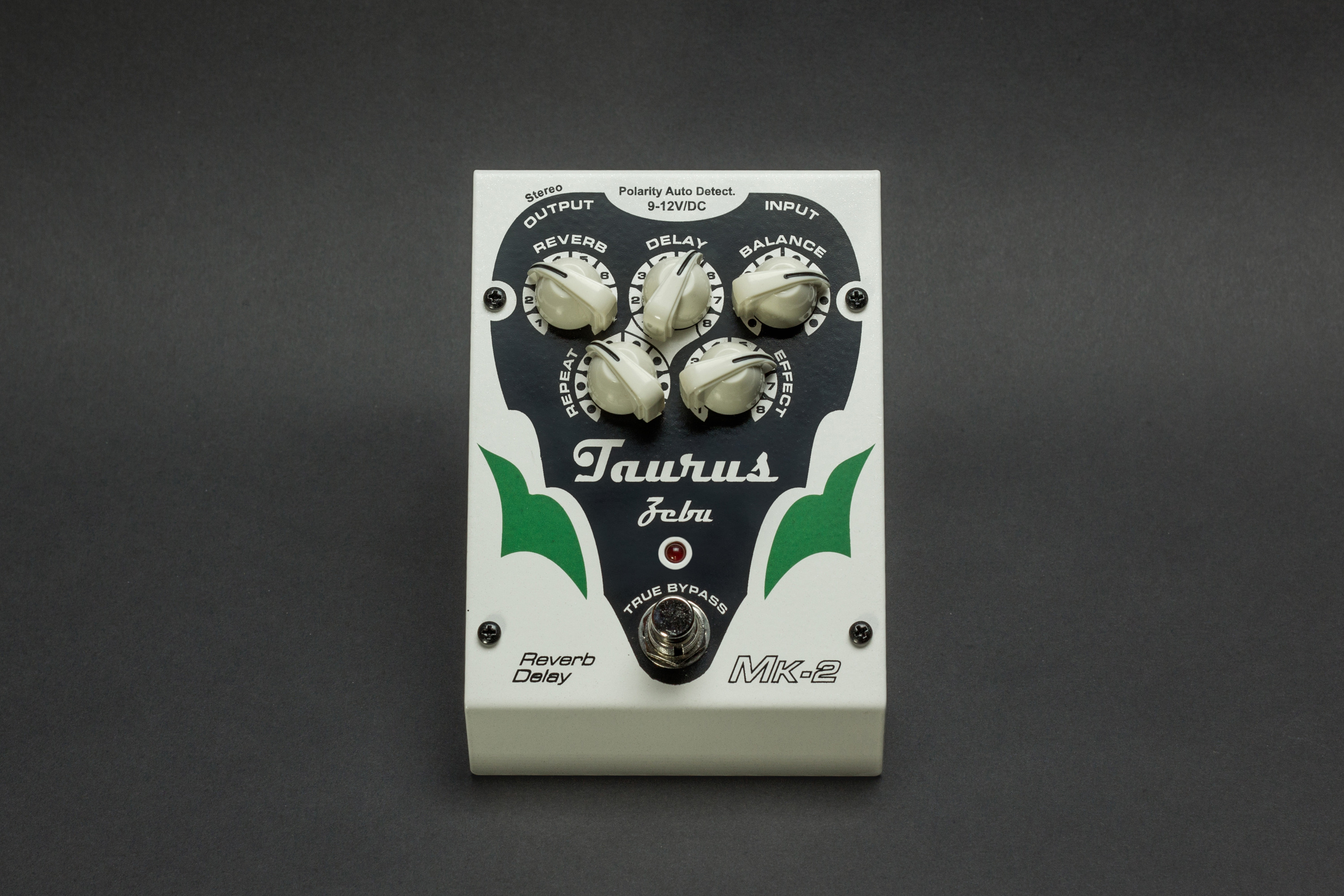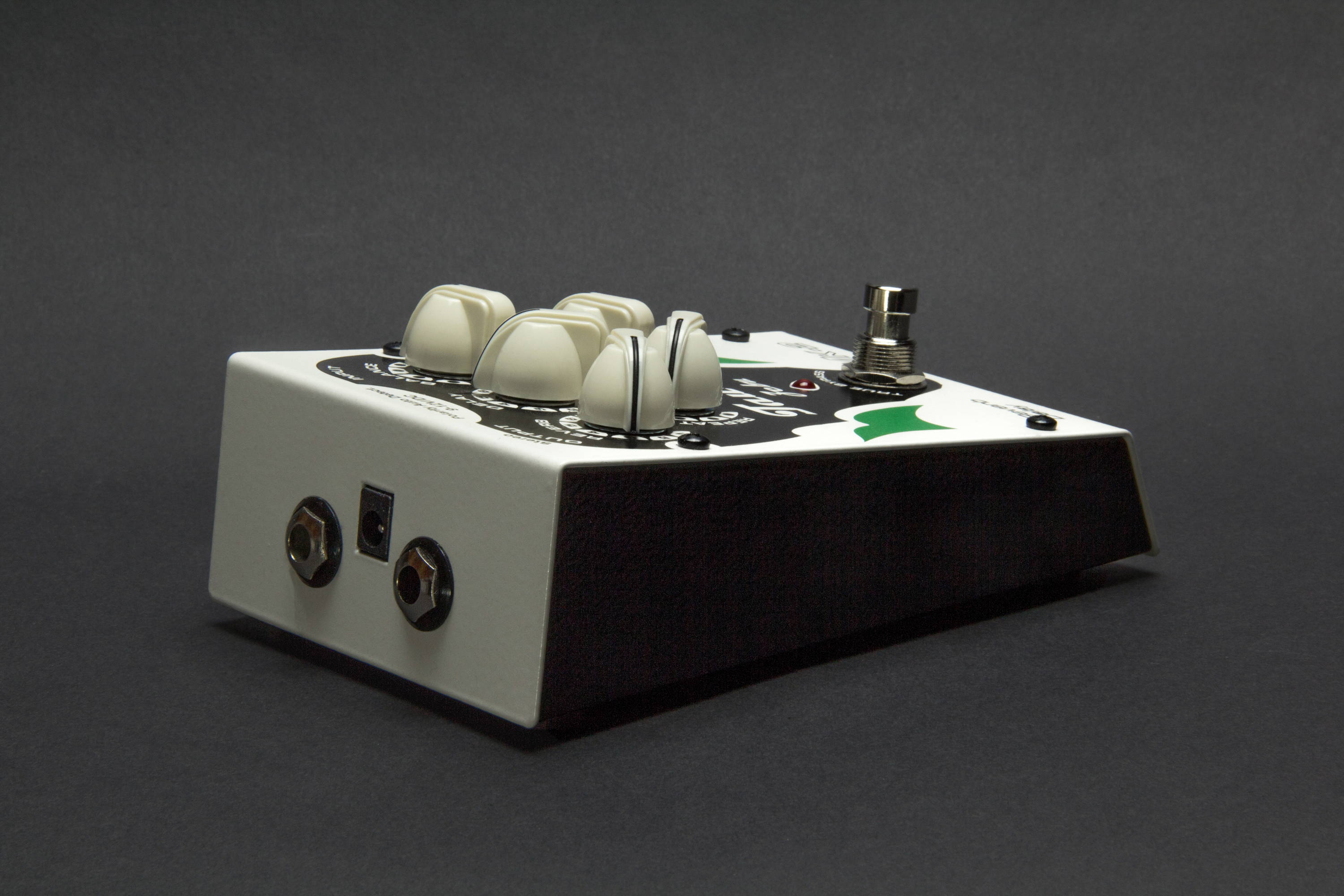 Wojtek Pilichowski - soundcheck (part-1)

Wojtek Pilichowski - soundcheck (part-2)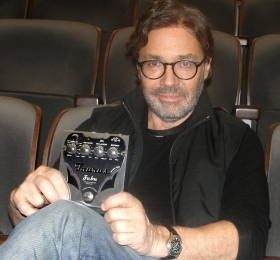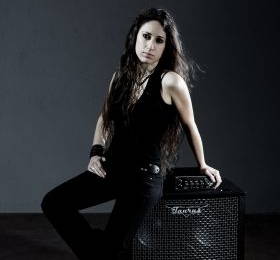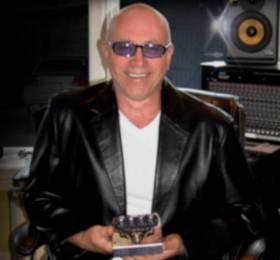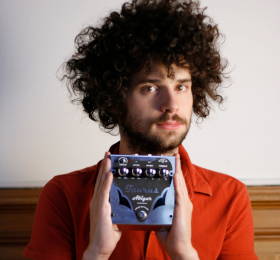 Fantastic effect !!!
I really love how cleverly Taurus designed this awesome pedal. I always want to have that fusion of spacious reverb with a hint of delay for lead breaks, but this thing can literally do everything from slap back delay to some wacky ambient stuff. The best thing about it is the fact that you can blend both reverb and delay which allows you to create some really original sounds. Works great in a loop and in front of the amp with other pedals. Just quality stuff built to last !!!