Artists - Savvas Mistiliadis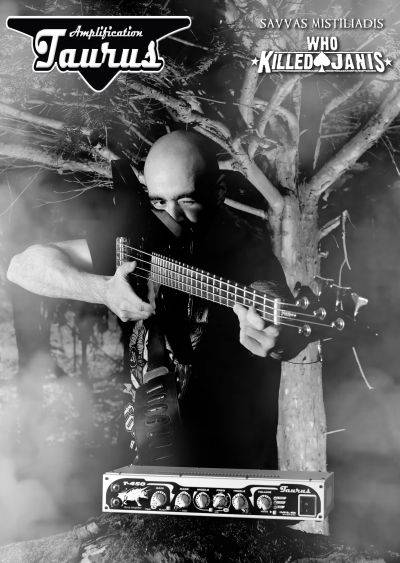 Savvas Mistiliadis...Born in Greece 4-8-1983
After getting into the extreme metal music from a young age, formed with John Kalouptsis the thrash metal band DRUNKARD with 3 full length albums so far (hellish metal dominate, like sin explode, inhale the inferno) and plenty of live shows. The last 3 years since I moved in Germany I became also member of a new born street punk rock'n'roll band named WHO KILLED JANIS with many future plans soon to be revealed..
Throughout those years I was always interested in searching and experimenting with my bass sound..I always wanted it fat and aggressive. With my new weapon from TAURUS T-450 head I am totally excited and satisfied...Very light and easy to carry around but with a great fat heavy sound like a kick in your teeth.Truely awesome.
WEB DRUNKARD: http://www.drunkardband.com/
https://www.facebook.com/drunkardband/?fref=ts
WEB WHO KILLED JANIS: https://whokilledjanis.jimdo.com/ (under contruction)
https://www.facebook.com/WHOKILLEDJANIS/
WEB PERSONAL: https://www.facebook.com/savvas.mistiliadis
.
Products used by this artist: