Artists - Naoko (Shonen Knife)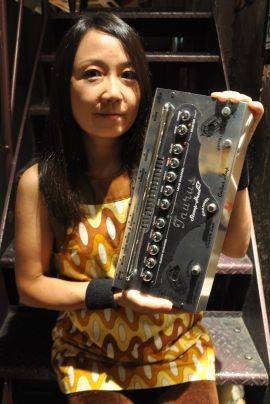 Guitarist and vocalist of Shonen Knife and the band leader and main song writer. Shonen Knife was formed in Osaka, Japan in 1981 by her. Supported by legendary musicians like Kurt Cobain, Sonic Youth or Redd Kross, they became active globally in 1990's. They have been touring and releasing albums constantly, they made a great position in rock scene.
Naoko uses Stomp-Head 4.SL
"The sound of Taurus Stomp Head 4.SL is really ROCK! I'm loving it! It's light and easy to carry for women like me."
Products used by this artist: