Artists - Manas Chowdhary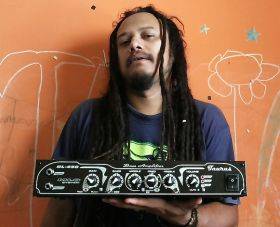 Born and brought up in Guwahati, Assam, India. He got introduced to music at an early age by his parents, took some time to figure out the instrument which was the closest to his heart. By the age of eighteen he started playing Bass guitar. Played with bands at various venues for over a decade and in 2006 He moved to Mumbai, from then he has playing live with the following Artists :
Asha Bhosle, Padmashri Hari haran, Richard claderman, Voices of Bahai(chicago) 133 voices choir ,Adnan Sami, Shreya ghoshal Pritam(sessions),Mohit Chauhan, Colonial cousins, Rahat Fateh Ali Khan, Shankar ehsan loy, Salim -Sulaiman, Kunal ganjawalla, Beat root blues band(blues band) to name a few
He has been also been working with Music Directors on more than 20 movies, Television and Dj's .
Products used by this artist: